The easterns®
In memory of cecil lear
September 18-24, 2022 – Jennette's Pier,
Nags Head, NC
2023 CHAMPIONSHIP EVENTS PRESENTED BY THE OUTER BANKS VISITORS BUREAU, FLORIDA'S SPACE COAST & THE TOWN OF OCEAN CITY, MARYLAND®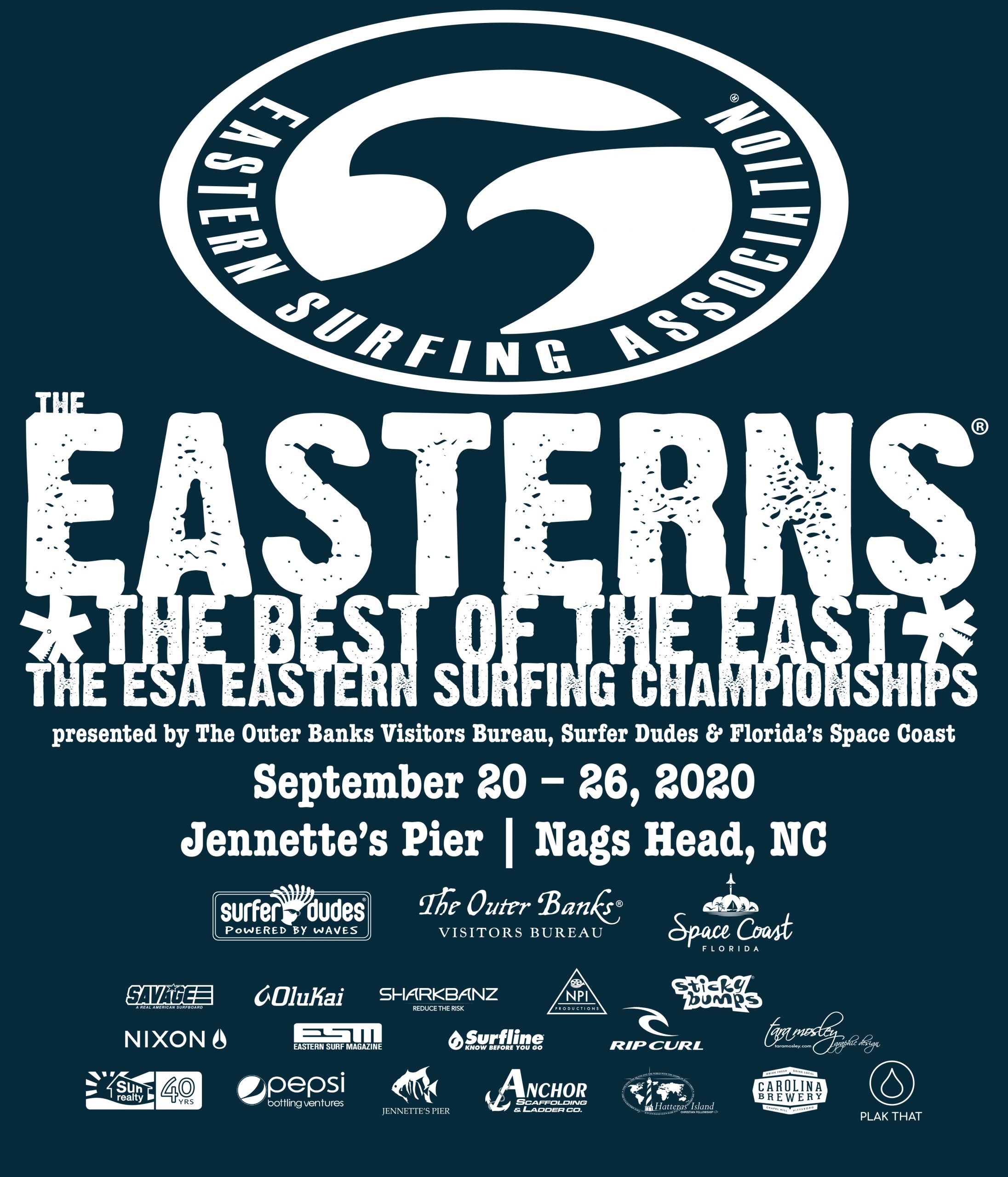 The Eastern Surfing Association (ESA) held a raffle to support the organization's Easterns® Surfing Championship that was held last week at Jennette's Pier in Nags Head, North Carolina. "ESA's sponsors are always supportive, and this year they went above and beyond to...
read more
In Memory of Cecil Lear
The ESA's co-founder and dear friend,Cecil Lear, peacefully passed away on Sunday, January 16 with his beloved family by his side. A pioneer and advocate for East Coast surfers, Cecil will be greatly missed by the worldwide surfing community. In lieu of flowers, his family has asked that memorial donations be made to organizations closest to Cecil's heart. Click below to show your support.