The Eastern Surfing Association (ESA) is excited to announce its 2023 Marsh Scholarship Award recipients – Chloe Wienert, Miller Brennan and Audrey Iglay.
The ESA offers the Marsh Scholarship Fund for current ESA members to earn money for college.  Established in the early 1980s, the ESA has awarded thousands of dollars to ESA members pursuing their career goals by attending college.  It is the largest and longest running scholarship program in the US surfing community.  Recipients of these awards have achieved academic excellence.  They have also been contributing members of the ESA.  This year, all three recipients were ESA All-Stars at some point.
The ESA Marsh Scholarship Program began when it was instituted in 1981 by former ESA Executive Director Dr. Colin J. Couture to recognize and honor the accomplishments of the Marsh Family of North Carolina and young Mike Marsh in particular. Led by his legendary East Coast family and surfing's highly respected matriarch, Bette Marsh, Mike set a pioneering example for students everywhere by earning his law degree while simultaneously and successfully waging his own personal battle with cancer. The purpose of the program is to offer financial aid to deserving ESA student surfers wishing to continue their education beyond secondary school level. The grants are awarded to ESA members on the basis of academics and U.S. citizenship, rather than athletic ability.
"The ESA is proud to help these winners continue their academic pursuits with these Marsh Scholarship Awards," said ESA's Special Program Director Kit Henningsen.  "Their records speak for themselves – years of dedication and hard work have earned and deserve the respect of the entire ESA membership."
---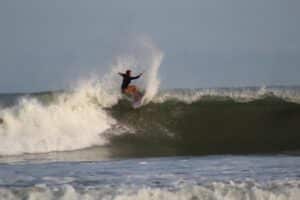 Chloe Wienert
– ESA Outer Banks NC District – Honor Roll, National Honors Society, Lifeguard, Volunteer Soccer Coach, Instructor for Special Needs Gymnastics, SPCA Volunteer, ESA All Star 2020 – 2021. Chloe will pursue a degree in Meteorology at North Carolina State University while simultaneously working to become an officer in the USAF through the NC State ROTC Program.
"My appreciation for this scholarship is immense," said Wienert.  "The ESA has made such a positive influence on my young life from local competitions to being inducted as an ESA-Allstar. Through this scholarship ESA is continuing to assist me in my future endeavors and I could not be more grateful."
---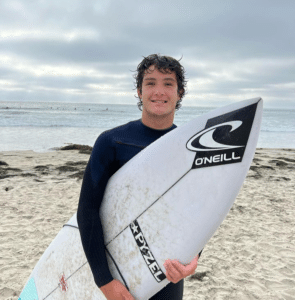 Miller Brennan
– ESA New York District – High School Student Government President, National Honors Society, Principal's Honor Roll, Surfing Instructor and 5-year ESA All-Star.  Brennan is attending San Diego State University to pursue a Major in Environmental Science.
"I am beyond honored to be awarded the ESA's Marsh Scholarship, which will help me pay for my out-of-state tuition," said Brennan.  "The ESA meant the world to me growing up and I just want to thank all the volunteers who make it happen."
---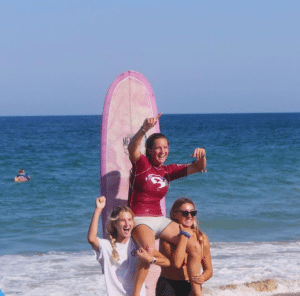 Audrey Iglay – ESA Central New Jersey District – GPA 98 (A+) all AP / Honors and a 5-year ESA All -Star. Iglay will pursue a double major Economics/Political Science at San Diego State University with a further goal of Law School for Environmental Law.
"I am so grateful to accept this scholarship," said Iglay.  "The ESA has been a huge part of my life and I cannot thank them enough for everything over the years."