The Eastern Surfing Association (ESA) is excited to annouce its 2022 Marsh Scholarship Award recipients.  Applications from active ESA members who are pursuing higher education were reviewed by a committee of ESA board members.  90% of the applicants were women and two of the recipients attended the same high school!
The ESA Marsh Scholarship Program began when it was instituted in 1981 by former ESA Executive Director Dr. Colin J. Couture to recognize and honor the accomplishments of the Marsh Family of North Carolina and young Mike Marsh in particular. Led by his legendary East Coast family and surfing's highly respected matriarch, Bette Marsh, Mike set a pioneering example for students everywhere by earning his law degree while simultaneously and successfully waging his own personal battle with cancer. The purpose of the program is to offer financial aid to deserving ESA student surfers wishing to continue their education beyond secondary school level. The grants are awarded to ESA members on the basis of academics and U.S. citizenship, rather than athletic ability.
"The ESA is proud to help these winners continue their academic pursuits with these Marsh Scholarship Awards," said ESA's Special Program Director Kit Henningsen.  "Their records speak for themselves – years of dedication and hard work have earned and deserve the respect of the entire ESA membership."
---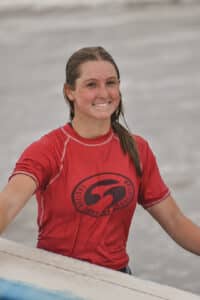 Vanessa Morrison – ESA South Jersey District  – Will be studying Nursing at The University of Rhode Island  to eventually serve  at  level 1 / 11  trauma centers. She is five year member of her town's  Volunteer Fire Dept, a Ski Patrol Medic , a volunteer at Covid Vax clinics in addition to being   certified / licensed in Outdoor Emergency Care, HIPAA, Tactical Emergency Casualty Care, First Aid, CPR, FEMA Incident Command – to go along with with a 4.0 HS average and many additional college courses (dual enrollment).
"Thank you so much to the ESA Community for awarding me the Marsh Scholarship," said Morrison. "A special thank you to the ESA Southern New Jersey District for their mentorship and continued support. This scholarship will help me to pursue and complete my goals to become an Emergency/Trauma Nurse."
---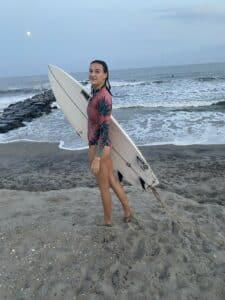 Tatianna Vellicer – ESA South Jersey District – will be a  Double Major at the University of Southern California in International Relations and Environmental Studies. She is  President of both the Mandarin Chinese and German Clubs at her HS  and Captain of Track and Cross Country. Straight  A's all AP courses. Her ultimate goal is to use her multilingual skills to effectively participate in the United Nations Environmental Assembly linking environmental awareness to government action.
"Words cannot describe how grateful I am to have received this scholarship," said Vellicer.  "It truly means a lot to me and my family, especially coming from ESA.  The award will significantly reduce the financial strain on my family and me, so we are incredibly grateful."
---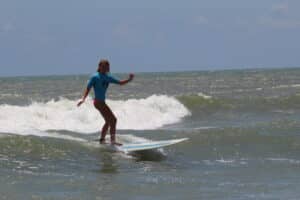 Cheney Crowe – ESA Southern SC District – Will study to become a Physician's Assistant specializing in Emergency Medicine at San Diego State University School of Public Health . Already a Nationally Certified Emergency Medical Technologist and an Ocean Rescue Lifeguard she will pursue both undergraduate and post graduate curriculum at SDSU and abroad. During HS she managed to accumulate 29 college credits to go along with her 4.55 GPA  (Charleston County SC  Schoolboard Scholar).
"I am so honored to be selected as a recipient of an ESA Marsh Scholarship," said Crowe. "Being a part of the ESA has been a big part of my life and I'm thankful for the support of this organization to continue my education."
---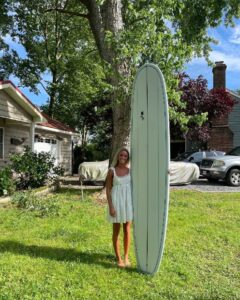 Lily Preziosi – ESA Delmarva District – Will be pursuing a degree in Marine Biology at The Honors College at the  University of North Carolina Wilmington – an interest encouraged by her participation in recording and analysis of  data with Junior Creek Watchers.  She is a member of the National Honors Society and the Spanish National Honors Society with all honors and AP courses.
For more information on the ESA's Marsh Scholarship, visit www.surfesa.org/scholarship/