The ESA offers the Marsh Scholarship Fund for current ESA members to earn money for college.  Established in the early 1980s, the ESA has awarded thousands of dollars to ESA members pursuing their career goals by attending college.  It is the largest and longest running scholarship program in the U.S. surfing community.  Recipients of these awards have achieved academic excellence.  They have also been contributing members of the ESA.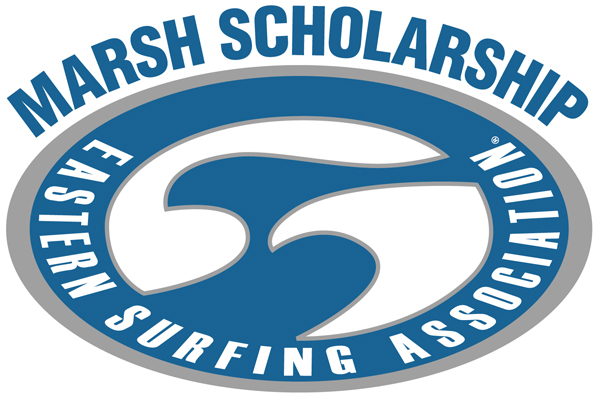 Marsh Scholarship Fund
To apply to the Marsh Scholarship fund, download the Marsh Application or contact us for more information about the ESA Marsh Scholarship Fund.  Deadline for submission is July 1st of each year.  The applications are judged by an elected group of trustees for awards to be announced by September.  Donations and gifts to the Marsh Scholarship Fund are welcome.
The ESA is excited to announce the 2019 Marsh Scholarship recipients.  Please read the full press release.
Georgia Cook –  Georgia District – One of seven students at Samford University (Alabama) selected for a Fast Track combination Bachelor of Science / Doctorate program in Physical Therapy.
Cory Jackson –  SSC District –  Flagler College –  majoring in Coastal  Environmental Science with an emphasis on the study of coral reef ecosystems  formation / restoration / biodiversity.
Jade Beasley –  FCFL District – Jacksonville University – School of Nursing – Seeking dual credentials as U.S. Coast Guard Helicopter Rescue Swimmer and Registered Nurse.